Diving in the Mediterranean Sea to learn about the history of Provence and protect the future
Vacationing in Provence
When I spent my childhood vacations in Sanary/mer, in Provence Coast region – located along the Mediterranean Sea between Marseille and East of Toulon – days were filled with swimming and playing on the nearby beaches, hanging on the local fishing harbor watching the wooden fishermen boats returning from the day catch, filling up shopping baskets with local produce at the daily market, enjoying evening walks in the narrow streets bordered by scented Mediterranean plants, watching over and over the sunset beyond the "Grande Bleue". For the several weeks of holidays spent in this part of the country, life was as simple as it can be and days were passing by far too fast doing nothing.
Discovering the Mediterranean sea treasures
Decades later, nothing has changed! Nothing? Almost… Sanary/mer has now grown in reputation not only for its unique fishing harbor and its "Pointus" (traditional wooden boats). It has become known for its rich history in diving. In sites near Sanary-sur-mer and places along Provence Coast, J-Y Cousteau, P. Thailliez and F. Dumas, AKA 'Mousquemers" pioneered modern diving. The Historical Diving Museum in Sanary-sur-mer displays unique collections of these first modern diving gears, underwater cameras, scubas, etc. as well as a large number of antique pieces from Roman and Greek wreck ships and ancient harbors found along Provence Coast.
Diving and snorkeling  along Provence coast
Diving is, of course, a very attractive activity when visiting Provence Coast region. Local diving centers offer varieties of dives including training, snorkeling and discovery of the sea world, wrecks diving and sub-aquatic archeology. Also, besides offering touristic interest, diving activity is also at the core of programs for educating visitors and locals on the vulnerability of the sea and the urgency to protect it.
By Evelyne

View Diving sites between Marseille and Toulon
Download pdf map of Diving Sites in Western Var Region
Sanary-sur-Mer
Port-Issol Bay underwater pictures and videos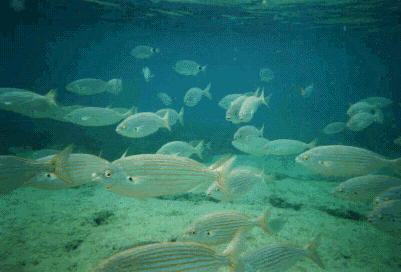 (Port-Issol Bay – Sanary-sur-mer – Provence Coast – France)
More about Snorkeling at Passion Snorkeling (French)
Bandol
Six-fours-les-plages
La Seyne-sur-Mer
Diving Sites – Islands
Education and protection of the sea world
2000 Regards Sous la Mer (French)